Promises, Love & Baby is close to being finished and I'm so so so excited for everyone to read it! It'll be coming December! I'll post the links to the book as soon as it's available. If you'd like an email notification when the book goes live, sign up for my mailing list:http://eepurl.com/bwsamb.
I'll be on a 8-day family roadtrip starting Monday morning and will have limited access to internet, so I won't be able to release the book any sooner. My parents and my brother are visiting Las Vegas, Grand Canyon, Antelope Canyon, and Horseshoe Bend. I'm really excited to spend some quality time with them. I'll try to post pictures of our travels while I'm on the road on my Facebook page.
Also, thanks for all the birthday wishes!! I'm spending the day with some amazing friends and catching up over some delicious food! This past year has been simply amazing!!! I really want to thank everyone who has made this year so great: my supportive family and friends, my amazing readers, all the hardworking bloggers who have shared my books, and all those individuals who helped me during this journey! As a THANK YOU, and keeping with the theme of the Promises series, I'm giving away FIVE love lock necklaces today!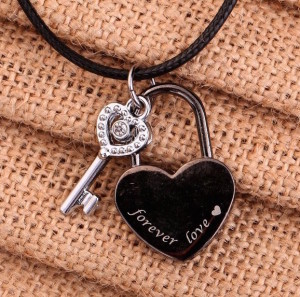 Check out my Facebook post to enter the giveaway! 
Love,
Jess