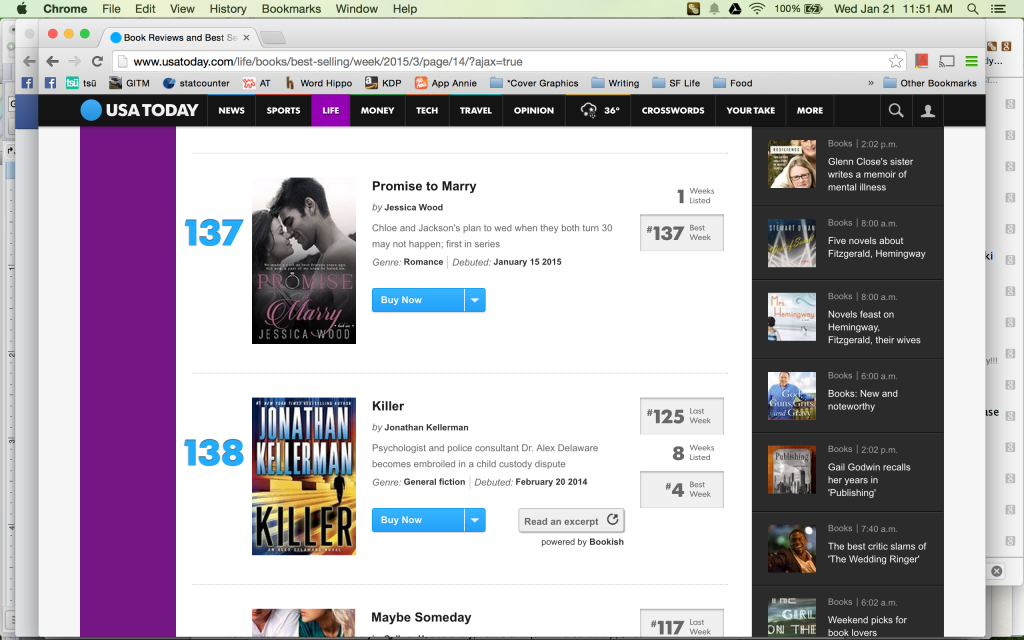 OMG!!!! I'm in complete SHOCK!! Apparently Promise to Marry made the USA Today's Bestseller list LAST Wednesday and I didn't even know it until a whole week later!!! This is just so like me! LOL!!
THANK YOU SO MUCH to everyone who purchased, read, reviewed, and told your friends about this book!!! I LOVE LOVE LOVE my readers and it means SO much to me to have all your support!!
Becoming a writer was a huge leap of faith for me! When I quit my career as an attorney to become a full-time writer a little over a year ago, a lot of people thought I was crazy to give up the great job I had for something so risky. I would be lying if I said that there weren't moments in the past year that I'd thought they were right and that I'd made the wrong decision. But I'm so glad that I stuck with it and kept writing the stories that I loved and in the way I wanted to tell them. THANK YOU ALL for being on this amazing journey with me!!! Thank you for buying my books, enjoying my books, and supporting me along the way!! I really couldn't have done it without you!!! <3 <3 <3
A big thank you to J. S. Cooper for alerting me to it this just now!!
xo,
Jess