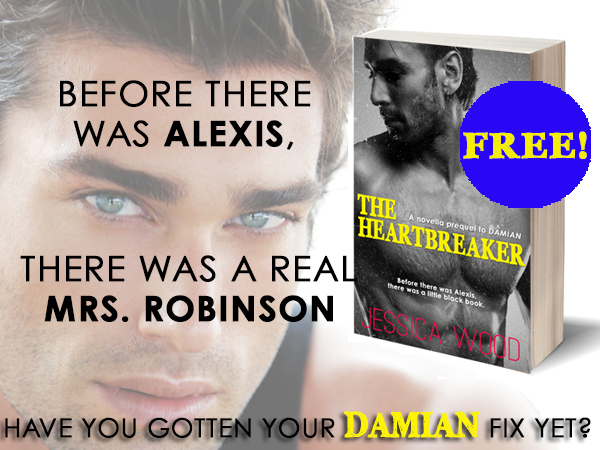 SURPRISE! The Heartbreaker is now FREE on Amazon.com and iTunes!!!
 Please help me spread the news and tell your book friends! <3
This is the prequel novella to DAMIAN (book #1) and TAMING DAMIAN (book #2), and can be read before OR after DAMIAN. These three books make up the entire series, and they are now all available. 
BUY LINKS:
The Heartbreaker:
– Amazon.com: http://www.amazon.com/dp/B00IJCB3M0/
– iTunes: https://itunes.apple.com/us/book/heartbreaker-prequel-novella/id824680494
DAMIAN (Book #1):
– Amazon: http://amzn.to/19kRNyC
– BN: http://bit.ly/1dw3JdB
– iTunes: http://bit.ly/1eENZpk
– Google Play: http://bit.ly/OGm5C7
– Kobo: http://bit.ly/1hn6bst
TAMING DAMIAN (Book #2):
– Amazon: http://amzn.to/1s9szZS
– BN: http://bit.ly/1hiprlb
– iTunes: https://itunes.apple.com/us/book/taming-damian-heartbreaker/id853852413
xo,
Jess