OMG!!! PROMISE OF FOREVER made NEW YORK TIMES BEST SELLERS LIST!!!! It made both the E-Book Fiction Best Sellers and the Combined Print & E-Book Fiction Best Sellers!!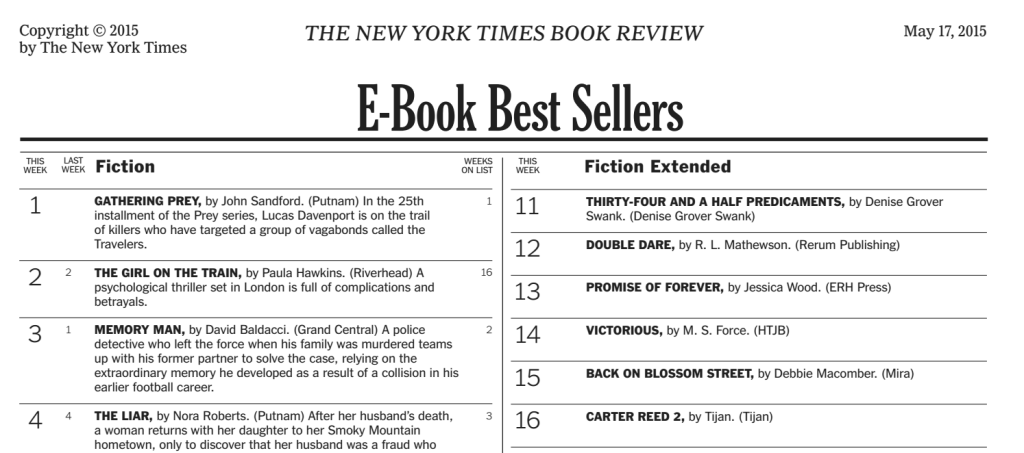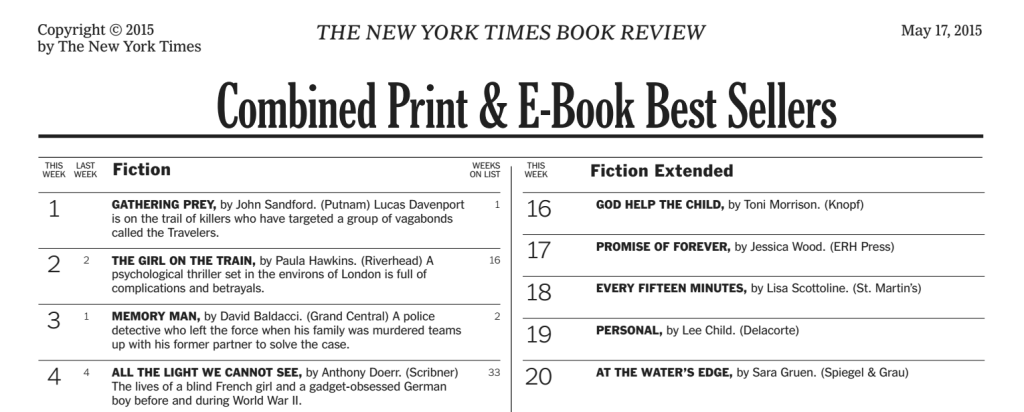 Ahhhh, someone pinch me now!! I seriously can't believe this!
Thank you, thank you, THANK YOU to all the friends, readers, and bloggers who have bought, read, reviewed, and/or promoted this book!!! I'm so happy to know that so many people have fallen in love with this series!! I love Clo & Jax and their complicated and perfectly-imperfect love story!
I really feel so blessed to have such wonderful readers! I would not be writing if it wasn't for you all! Your continued support, encouragement, and wonderful words mean the WORLD to me!! There still isn't a single day that goes by where I'm not grateful for being able to write stories that people want to read! It's such a humbling yet amazing feeling to know that at any given moment, someone I don't know is reading something I've written.
I would have never thought two years ago when I decided to give up my law career and begin this amazing writing journey that this day would be possible. It was a leap of faith that many people thought I was crazy to take. THANK YOU ALL for making this dream a reality for me!! <3 <3 <3
Love,
Jess