Hi everyone!
As you know, I have my hands for with that cocky Damian Castillo! I will be announcing his release date this coming week! Are you ready for him?
Can you believe what he posted on his Facebook Page today??? Leave it to him to always turn a situation into a sexual one.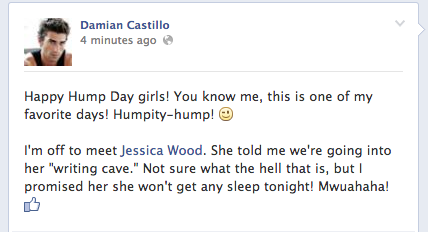 Have a great day everyone! You know I'll be busy trying to tame this cocky bastard! Wish me luck!
xo,
Jess